A Treaty of Ghent Celebration Weekend!
1815 Market, Mustering Out, & Grand Illumination
at Historic Camden
SAVE THE DATE: January 30-February 2, 2020
On December 24, 1814, The Treaty of Ghent was signed by British and American representatives at Ghent, Belgium, ending the War of 1812. By terms of the treaty, all conquered territory was to be returned, and commissions were planned to settle the boundary of the United States and Canada.
News of the treaty took almost two months to cross the Atlantic, and British forces were not informed of the end of hostilities in time to end their drive against the mouth of the Mississippi River. On January 8, 1815, a large British army attacked New Orleans and was decimated by an inferior American force under General Andrew Jackson (1767-1845) in the most spectacular U.S. victory of the war. The American public heard of the Battle of New Orleans and the Treaty of Ghent at approximately the same time, fostering a greater sentiment of self-confidence and shared identity throughout the young republic.
February 1-3, 2019 we will be celebrating the end of the War of 1812 in grand fashion.  Immerse yourself in the federal era at the Kershaw-Cornwallis House at Historic Camden.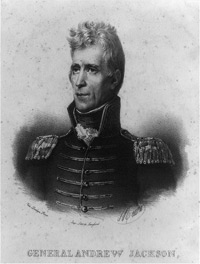 2020 tickets on sale later this year! 
Click on a link below for tickets and more information about all the weekend activities. Save on time and processing fees by visiting each page and doing all your shopping before your final check-out. 
General Admission (Advance pricing online, and tickets will also be available at the gate)
Friday Evening Soiree and Port Tasting  
Afternoon Teas
1815 Grand Ball and Illumination  
Saturday Night Tavern Social
Click here to see the schedule of events and talks for the weekend!
Period-appropriate attire is encouraged, but all are welcome to attend these events regardless of what they are wearing. 
Never been to Camden before? Click here for more information about where to stay and what else to do in South Carolina's oldest inland city.