What is the Historic Camden Foundation?
Historic Camden Foundation is a 501(c)3 private nonprofit dedicated to the celebration and preservation of Camden's Colonial and American Revolutionary War history. It is our mission to maintain these historic lands and educate the public on their significance to our culture and the story of our nation. Both the Broad Street campus and Camden Battlefield are featured on the National Register of Historic Places, and Historic Camden is a National Park Service affiliate site.

Protect
We are committed to protecting and preserving Camden's history, including the town's legacy and monuments, as well as the 450-acres of core battlefields under the protection of the Historic Camden Foundation. Our 107 acres sit atop the original 18th-century property of the city's founder, Joseph Kershaw.

Educate
Education is integral to all that we do at Historic Camden Foundation. We offer educational experiences to visitors of all ages, including on-site environmental education courses, revolutionary experiences for students, tours of our battle sites and more.

Celebrate
Through guided tours, education experiences and a litany of events hosted on the grounds of our sprawling outdoor museum, the Historic Camden Foundation celebrates the significant history of these lands and our dear town by bringing the stories of the past to the people of the present!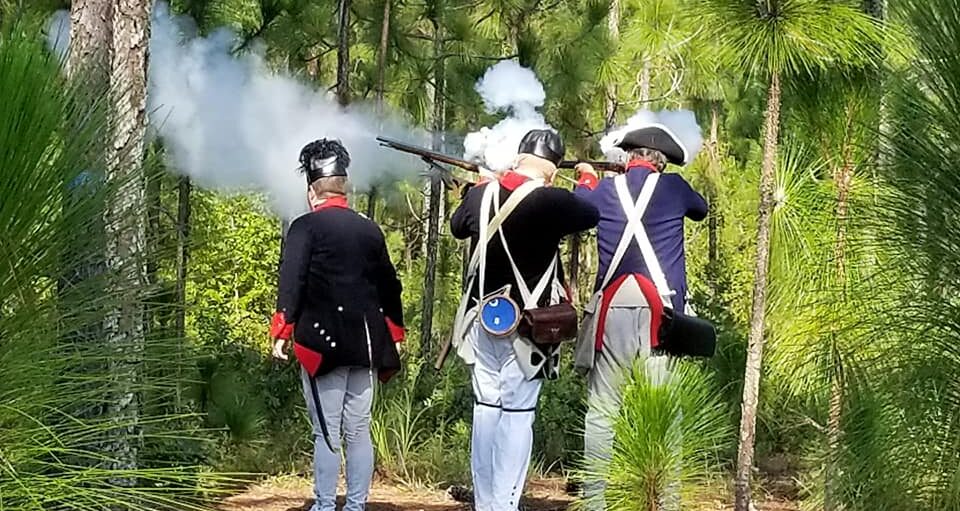 How will my contribution support Historic Camden?
The Historic Camden Foundation depends on donors like you to help us keep our doors open and our mission to thrive! As a 501(c) nonprofit, donations are an essential part of ensuring we can continue our mission to protect, educate and celebrate Camden's extraordinary Colonial and American Revolutionary War history.
Every dollar makes a difference.
Help us reach our goal of $5,000, and we will match your donations!
Help us meet our donation goal, and we will match for a grand total of $10,000 raised. When you give to the Historic Camden Foundation, you are helping sustain the land on which American History was born. With each donation, you are actively joining us in our fight for freedom, liberty and the preservation of the American spirit!