The Historic Camden Foundation is a private 501(c)3 non-profit museum whose mission is to protect, educate, and celebrate Camden's extraordinary Colonial and Revolutionary War history.


Our 107 acres sit atop the original 18th-century property of the city's founder Joseph Kershaw and the fortified Revolutionary War-era town occupied by British General Cornwallis and Lord Rawdon's men from 1780-81. Visit the site to learn about the prolific Kershaw, Camden's importance to the war's Southern Campaigns, and Colonial life in the backcountry. Explore the reconstructed Kershaw-Cornwallis House and recently rehabilitated c. 1800 McCaa's Tavern, as well as exhibits in other period structures. Join us for tours, programs, and events! See our Admission & Tours page and our events calendar to plan your trip.
HUZZA, HUZZA, HUZZA!!!
Historic Camden Foundation would like to thank his Excellency, George Washington, for spending this past weekend with us and visiting the lovely city of Camden. We also want to thank each of the demonstrators, volunteers, and visitors who played such a vital role in helping to make this weekend such a success!

Historic Camden Foundation would like to thank everyone that helped make our spring Revel events so special and so successful!
And don't forget to mark your calendar for our Community Table Event on October 8th, 2022!
Historic Camden is excited to be a part of the
2022 SC Ag+Art Tour! 
Join us June 4th (1oam-4pm) and June 5th (1pm-4pm) as we welcome a variety of artisans to our site. Artisan items and presentations will include: handmade soaps, candles, vintage postcards, artistic woodworks, furniture, handmade jewelry, cake pops,  chocolate covered goodies, hand-sewn zipper pouches, quilts, live animals, and more!

Kershaw & Co. Shop
Stop by the Historic Camden Shops to purchase these items and more!
Historic Camden Gift Shop
Hand-made candles,
Pottery by Marti Boykin Wallace,
Kershaw-Cornwallis House Ornaments,
Smithey Ironware Co. (a "proudly made in SC" brand),
Gifts for Boykin Spaniel enthusiasts (but who doesn't love the Boykin Spaniel?),
The Battle of Camden by Jim Piecuch,
and much more!
Be sure to check out Facebook and like the pages for both the Historic Camden Gift Shop and Kershaw & Co. to stay up to date on the latest news and ideas for your next purchase!
(3) Historic Camden Gift Shop | Facebook
(13) Kershaw & Co. Shop | Facebook
Camden Battlefield and Longleaf Pine Preserve
Historic Camden is excited to announce that we have recently assumed ownership of 476 acres of the Battlefield of Camden. The Battlefield is hallowed ground for the hundreds of men who died in this significant battle that took place August 16, 1780. Historic Camden is dedicated to telling the story of this fascinating battle, preserving and studying the archaeological evidence of the site, restoring the Longleaf Pine forest that existed during the 18th century, and providing a space for a variety of outdoor recreational activities. Visit the Camden Battlefield page for more information!     
Both the original Historic Camden campus and the Battlefield are on the National Register of Historic Places. Historic Camden is a National Park Service affiliate.
Latest News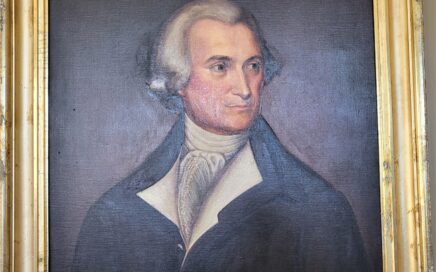 Kirkland and Kennedy identify William Ancrum (1722- 1808) in Vol. 1 page 344 as "Of the wealthy firm of Ancrum, Lance and Loocock, probably never set foot in Camden, his extensive business interests here being looked after by such competent agents or partners as the two Kershaws. He was a native of the County of… read more
Support Camden's History and Heritage