Historic Camden has two working British three-pounder "grasshopper" cannons! The cannons are used to educate, demonstrate, and entertain for the purpose of bringing our "Fight for Liberty" back to life. Grasshopper cannons were used extensively in the American Revolution by both the American and British forces. Their light weight (350lbs) made them easily portable over the narrow roads, through deep forests, and over the fences of farms in Colonial America. The cannons' main employment was to support the infantry using grapeshot and canister ammunition (packed lead balls).
In addition to our grasshopper cannons, Historic Camden also has two Coehorn mortars available for display and/or fire. Our certified and uniformed cannon crew fires blank ammunition. The grasshopper cannon crew can also provide other programs to support your events like musket displays, firing demonstrations, cannon loading contests, and interactive talks/demos for all ages.
Our grasshopper cannons can make a BIG IMPACT at any event! Call us at 803-432-9841 or 952-454-4130 or email cannon@historiccamden.org to rent a 3 lb. grasshopper cannon with certified crew in Revolutionary War uniform. We can travel statewide.
We do cannon demonstrations for weddings, birthday parties (adult and kids), scouting events, war commemorations, funerals, festivals, museum or library events, family reunions, 4th of July events, and private parties.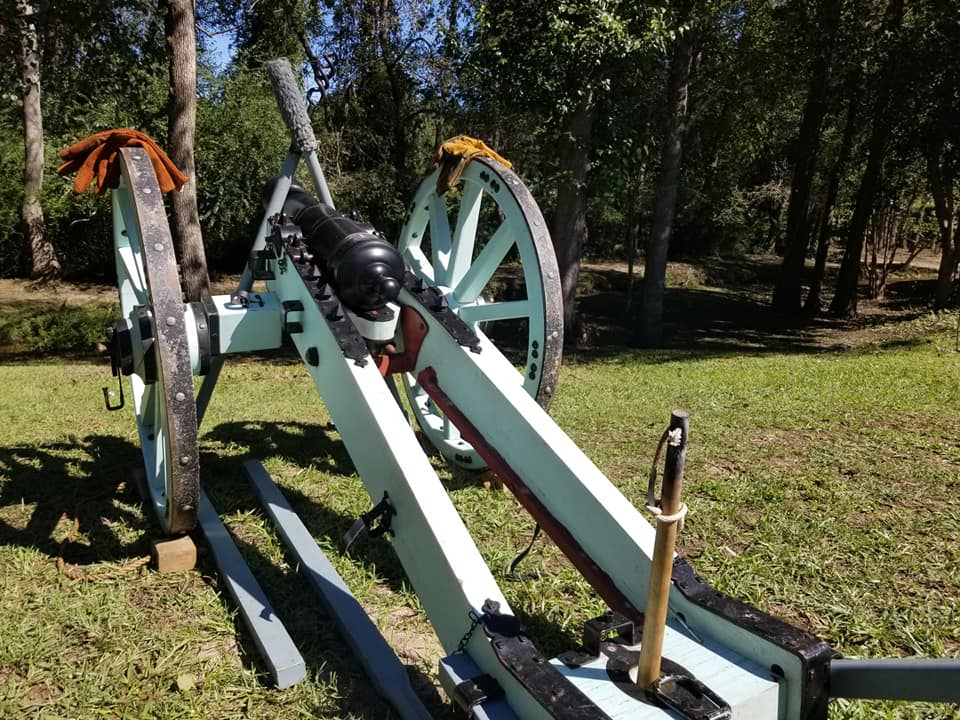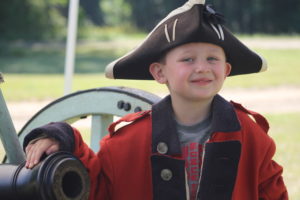 UPCOMING CANNON CREW APPEARANCES
February 9: Irish Fest Sponsor Night, McCaa's Tavern at Historic Camden (private event)
March 2: Irish Fest, Historic Camden--and the starting gun at the Lucky Leprechaun 5K that morning in the Town Green
March 9: Military Appreciation Day and Redoubt Unveiling, Historic Camden
March 23: Revel Fundraiser Event
March 23: "The March to Fort Congaree", 12,000 Year History Park in Cayce, SC
May 4: Tour de Camden cycling event, starts at Historic Camden
May 18-19: Jaycees' Battle of Camden BBQ Festival at Historic Camden
June 21: Historic Camden Summer Camp
June 30: Patriots, Picnic & Pops
August 10: Battle of Camden Commemoration
September 7: Battle of Eutaw Springs Commemoration
October 24: Ceremony at the South Carolina Governor's Mansion
November 2-3: 49th Annual Revolutionary War Field Days Reenactment