Monthly Archives:
July 2020

By: Southwick C Briggs II
Founder: Hemp Earth & Lime Co & CI Labor Readiness Training Co.
The City of Camden has a long history of brickmaking and now visitors to Historic Camden will be able to get their hands and feet muddy making bricks at the new colonial brickyard. The brickyard is just the first step in a series of trade and horticultural hands-on exhibits designed to understand, interpret and demonstrate the tools and manufacturing processes used within the context of an 18th century non-plantation, semi-subsistence society like the colonial town of Camden. Colonel Camden was the only multi-functioning, South Carolina, inland settlement during the Colonial period.
Hand-making bricks is just the beginning of the story for visitors to the brickyard. The brickyard will be hosting all kinds of interesting hands-on workshops, starting in early July, with a 2-day fun "Do it Yourself" workshop on how to build an 18th century wood-fired earthen oven. Great for making pizza! The brickyard will also be available on Friday evenings for fun social and team building events.
Visitors to the new colonial brickyard this summer will also have an opportunity see how relevant the past is to properly train young men and women for the future. Journeyman Richard French has spent more than twenty years working as a highly paid refractory mason, working all over North America. This summer French will be spending six weeks at Historic Camden's new colonial brickyard passing along his knowledge of bricklaying and refractory masonry to young men and women taking their first steps as apprentice bricklayers.
As French explained on a recent visit to Historic Camden, "Bricklaying and refractory masonry are ancient professions passed down from one generation to another through a formal apprenticeship. The basic bricklaying skills I learned at the International Masonry Institute over 20-years ago and am now passing on to a new generation of bricklayers are the same skills taught over 250 years ago in colonial Camden.
French feels the advantage of a 21st century pre-apprentice bricklayers program being taught at Historic Camden's new colonial brickyard, is that student will be exposed to the history and fundamentals of brickmaking, bricklaying and refractory masonry in its purest form. Something he wished he had experienced as a young apprentice.
The pre-apprentice readiness training program was created by Historic Camden to provide underemployed and unemployed young men and women, that have graduated from youth development programs like "YouthBuild", with the opportunity to work for large commercial and industrial companies as apprentice bricklayers or certified support labor at a living wage with ample opportunity for advancement within those companies.
The new colonial brickyard is just the first step in a series of trade and horticultural hands-on exhibits coming to Historic Camden. For example, in the near future, a portion of the Bradley house will be transformed into an 18th century potworks throwing room displaying a working reproduction of an 18th century Staffordshire potter's wheel, that would have been used by John Bartlam, a Staffordshire master potter from England. Bartlam moved to Camden in 1772 and was the first potter in Colonial America to manufacture porcelain.
Demonstration and workshops will be offered by Marti Wallace, a local Camden art teacher and potter. And with the help our new colonial brickyard pre-apprentice masonry students we will be building a reproduction of an 18th century bottle kiln which would have been used by John Bartlam to wood-fire is pottery.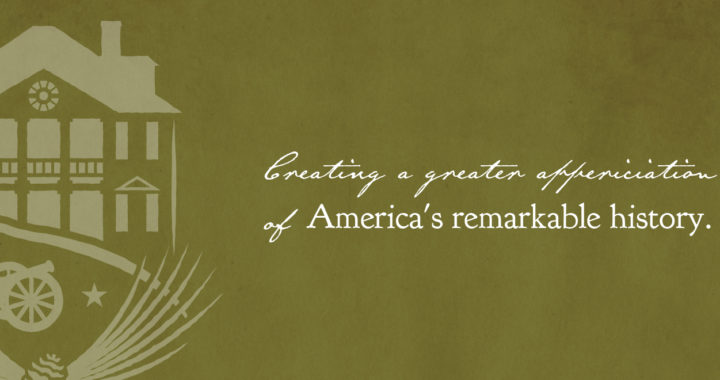 Thanks to the generous donation of local residents, Mr. and Mrs. Richard Lloyd in 1967, we were able to start our journey of telling Camden's impressive story. With the support of our donors, board members, employees, visitors and volunteers, we have grown tremendously over the past 50 years. Historic Camden Foundation has worked tirelessly to share Camden's remarkable Colonial and American Revolutionary War history.
The history rooted in Camden's soil, as South Carolina's oldest inland town, has impressed hundreds of thousands of visitors from around the world for generations. And as we celebrate our 50th-anniversary, we are rededicating ourselves to our mission. Now, more than ever, sharing our history is essential to truly acknowledge and understand how we became the United States of America. The fabric of our story is woven deeply into that history. It's a story with significance that deserves to be shared.
George Washington, who spent time in Camden, once said:
"There is nothing which can better deserve your patronage, than the promotions of science and literature. Knowledge is in every country the surest basis of public happiness."
At Historic Camden Foundation, we recognize our role in being one of South Carolina's leading nonprofits to commemorate and honor America's story. We embrace our position as storytellers who foster an honest and creative learning experience with passion and enthusiasm. We inspire to create a deeper understanding of America's history. We commit to a level of professionalism and integrity that strives for excellence. We will put forth the most accurate and inclusive stories and opportunities for all people past, present and future. And lastly, we will be good stewards of all resources and operate with credibility and profitability.
For these reasons and many others, the board elected to move forward with an official rebrand project for Historic Camden Foundation. The goal of this project was to better position our organization to fulfill our values, mission and vision, and to create a strong foundation from which we can continue to grow and evolve. Our new brand identity is an extension of our promise to share and preserve our sacred properties, representing Historic Camden Revolutionary War Site, the Kershaw-Cornwallis House, the 450-acre Battle of Camden grounds and the Longleaf Pine Preserve.

For the past few years, we have collected insight into rebranding. The evidence supported it was time to embark on this important process. Throughout 2019, we convened a committee of volunteers, including past and present board members, community members and brand professionals to upgrade our brand identity, values, mission and vision. Trio Solutions Inc. (TRIO), the SC-based agency we selected to help with our new logo, has intensive experience in working with historic preservation organizations and previously worked with Historic Camden Foundation on our strategic plan. We are grateful for their guidance and expertise during this important transition.
In our new brand identity, we wanted to capture our focus on the preservation and protection of the sacred assets we are responsible for. That led us to capture the essence of our stewardship through earth tone colors, highlighting our outdoor resources.
We also wanted to ensure we retained patriotic elements within our new identity, reflected in our stars and cannon symbols. From the iconic Kershaw-Cornwallis house and pine needles and pine cone to the heritage-influenced font and colors selected, every element of our new brand was thoughtfully positioned to reflect a deeper meaning. We are proud of our new brand identity and believe it accurately captures who we are and what we strive to do. We are proud of our new brand identity and believe it accurately captures who we are and what we strive to do.
Our rebranding efforts would not have been possible without the leadership and guidance of board chair, Bob Giangiorgi, vice board chair, Barbara Tatge, board member, Amy Sheheen and executive director, Ginny Zemp. We sincerely thank you for your dedication to this project and our unwavering commitment to Historic Camden.
We have big plans for the future as we approach the 250th anniversary of the American Revolutionary War in 2026. Our new brand is setting the stage for our best performance yet. We hope you will stay with us for the journey as we protect, educate and celebrate ​Camden's extraordinary Colonial and American Revolutionary War history so we can create a greater appreciation of America's remarkable story.