Camden Battlefield and Longleaf Pine Preserve
Historic Camden is excited to announce that we have recently assumed ownership of 476 acres of the Battlefield of Camden. The Battlefield is hallowed ground for the hundreds of men who died in this significant battle that took place August 16, 1780. Historic Camden is dedicated to telling the story of this fascinating battle, preserving and studying the archaeological evidence of the site, restoring the Longleaf Pine forest that existed during the 18th century, and providing a space for a variety of outdoor recreational activities. Visit the Camden Battlefield page for more information!     
Both the original Historic Camden campus and the Battlefield are on the National Register of Historic Places. Historic Camden is a National Park Service affiliate.
Latest News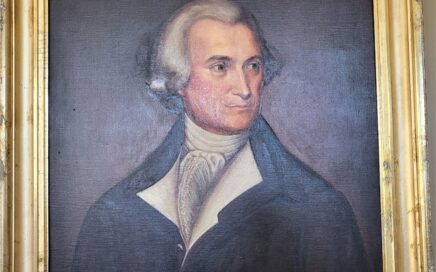 Kirkland and Kennedy identify William Ancrum (1722- 1808) in Vol. 1 page 344 as "Of the wealthy firm of Ancrum, Lance and Loocock, probably never set foot in Camden, his extensive business interests here being looked after by such competent agents or partners as the two Kershaws. He was a native of the County of… read more
Support Camden's History and Heritage